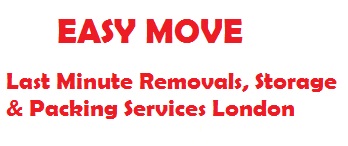 24/7 Whatsapp for Pictures and QuickQuotes: 074 6634 3362
24/7 Call Us Now:0800 345 7279

24/7 Last Minute Removals, Storage, Packing Services London
Best Quality Packing Services Lowest Cost Storage in Central London
1>
Welcome To PickForce
Packing Services
We offer a great range of removal boxes, packing boxes and moving boxes to meet all your requirements. We offer various size removal boxes which are perfect for that big move between houses or our range of packing boxes to help with that quick "unclutter" around your home. All our moving boxes are brand new and constructed of a heavy duty cardboard fibre. This means you can re-use your packing boxes or hand your removal boxes onto your friends to use. Our moving boxes are tough and can be re-used many times over. We also offer a comprehensive range of accessories such as packing tape, fragile tape, labels, tape dispensers, mattress protection, lounge protection, zip bags, bubblewrap, butchers paper and marker pens. These accessories are a great help when packing boxes and moving boxes from house to house.

Check out our great range of removal boxes, wrapping, covers and accessories, perfect for moving home or putting things in to storage.
Do not risk by packing your valuable belongings in unsatisfactory used moving boxes and packaging materials. Using low-grade moving supplies can damage your valuables. Trust in move Removals to supply you with long lasting moving boxes and moving supplies which we can supply for many good reasons. Our moving boxes and moving supplies are prepared for effectiveness and built for ease. Unlike other moving supply and box companies, we do not issue one standard moving box size. Our pre-configured moving packs for your house, apartment, college, home or office contain a variety of large and small boxes, plus bubble wrap packs, markers, sealing tape, labels and more. Whether you are moving a dishwasher or a dish, plates or palletised goods, move Removals has the moving supplies you need which are reasonably priced. Move Removals can pack your entire office or household if you don't have the time or inclination. We advise clients on what is best suited for their individual needs and even provide a full packing and unpacking service to make the process of moving easier and stress-free. Our products are of the highest standards and we assure our clients that we will handle their belongings with the utmost care. Our professional team of packers will wrap your items individually and with care, protecting valuable china, glassware or delicate treasures with specially designed boxes and packaging materials. Let move Removals take over the tiresome manual labour of moving, allowing you the time and luxury to enjoy the excitement of a new home or commercial venture. Alternatively, if you are the type of DIY enthusiast who prefers to meet the challenge of your removal personally, we are able to offer specialised packaging materials at competitive prices.
Single Room / Entire Property Whether you need to relocate a single item or an entire house, office, corporation, MOVE Removals has the solution for you. Our consultants will be happy to talk through any queries you have and work with you to work out the best relocation plan possible for you. Long Distance or Short Distance We handle the smallest jobs to the largest jobs with the same care and air of professionalism that has earned us a reputation as one of the leading relocation companies in Britain. Our personalised service means you can rest assured that your possessions would be in good hands.
Full Packing or Unpacking Service To ensure that the relocation process is as trouble and stress free as we can make it, MOVE Removals offers a full packing and unpacking service. We will discuss your personal needs, customised to as much or as little as you require, thus ensuring that your move is efficient and well organised. From the dismantling of self-assembly furniture to the removal of fixtures and fittings to the actual wrapping and packing of your possessions, MOVE Removals works hard so you don't have to. If you are uncomfortable packing your goods and time is more precious for you, also taking the risk of packing yourself is greater than the value of the items ……., why waste either, let us take the hassle out of moving to give you the peace of mind that you deserve. Relax, its MOVE Removals.
£ 9.99 Each

£ 1.99 Each

£ 2.99 Each

£ 8 .99 Each

£ 1.50 per meter

£ 35.00 Each

£ 8.99 Per Sack

£ 14.00
£ 8.00

£ 1.50 Each

£ 2.00 Each

£5.99 Each

£0.30p Each Pair



Get an Estimate
Our Friendly Trained Staff are here to help with any Questions you have - call us on
0800 345 7279